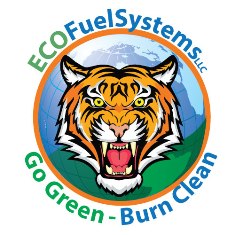 Just released ECO Fuel Systems, LLC ECO 6, a low cost inline No Chemical, No Maintenance Fuel enhancer. Reduce Hydrocarbons 40% to over 70%. Save an average of 10% in fuel consumption.

New York, New York, United States., January 8, 2016 - (PressReleasePoint) -
Large Ships, Trains, and diesel engines now have a Guaranteed inline fuel enhancer that can handle larger fuel lines up to 2 inches in diameter. Recent test show a transport Train with a large Cummins engine reduced its black smoke 50% and fuel consumption 7.18% ($23,757 annually). Total cost was less than $2,000 (US).
.
ECO System technology is patented and proven US technology which has been in existence since 2000 and has been even approved by USA federal government agencies thru GSA. ECO systems technology helps in reducing fuel consumption 5%-12% and reduces carbon emissions up to 50% depending upon the engine type and other variable factors such as fuel type, age, condition of engine, load and driving conditions. Eco Systems work with Diesel, petrol and natural gas.
ECO Fuel Systems, LLC and its affiliates have been diligently working to reduce Carbon Pollution and fuel consumption since 1999. For more information go to ECOFuelMax.com, call or email..
GO GREEN – Burn Clean!
ECO Fuel Systems, LLC
(866) 374-0002