How to Clean Oxidized Paint


How to Clean Oxidized Paint Fast and Easy!


Remove Oxidized Paint Haze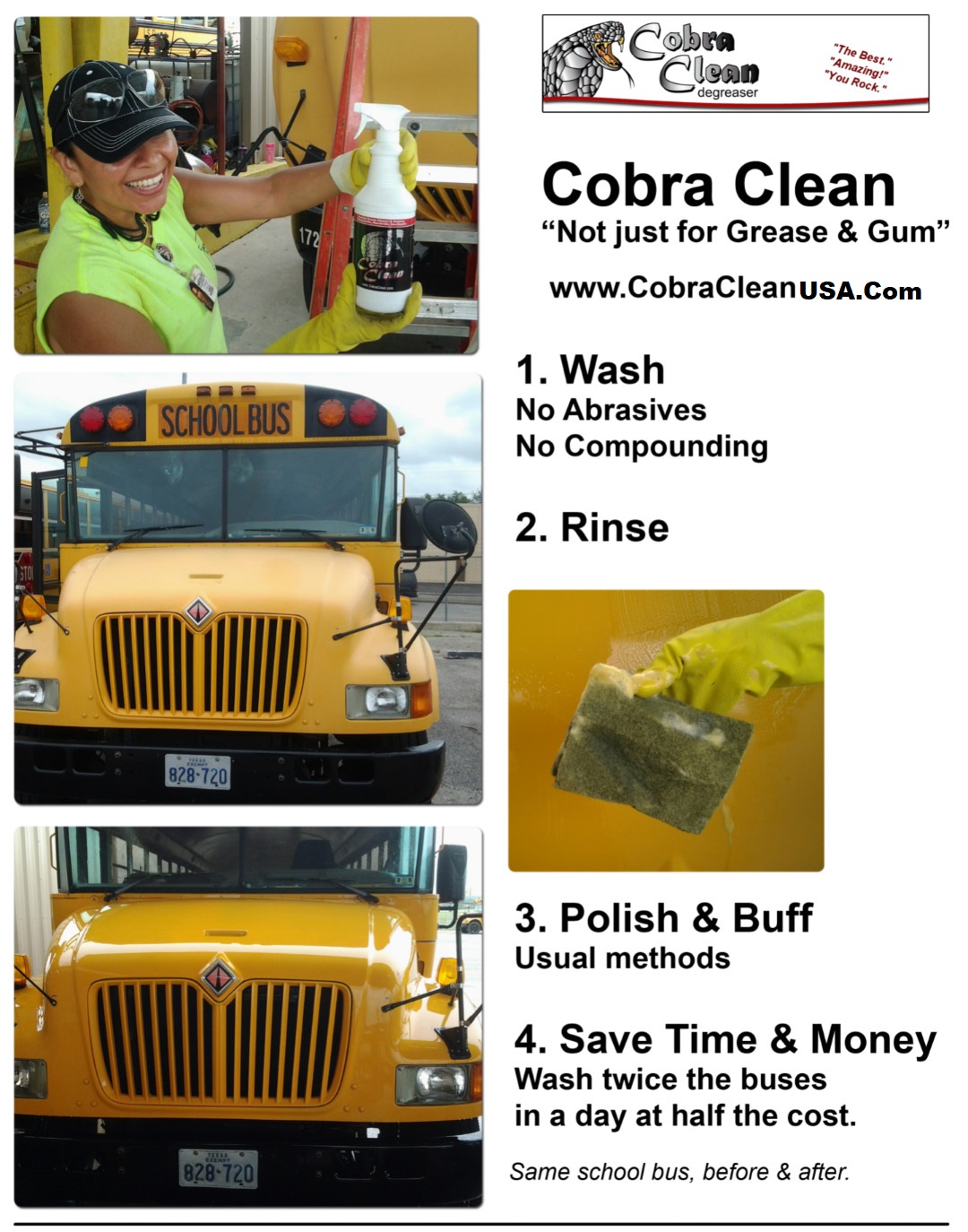 Cobra Clean Degreaser

How to Clean Oxidized Paint

Clock Time: 2 hrs
Personnel Time: 2 hr(s)
Materials Cost: $5 + Wax
Savings: A pretty School Bus is Priceless
Steps
Spray bus with Cobra Clean, full strength
Scrub with sponges or soft scrubby. Water will drip yellow.
Rinse completely with water, and dry.
Wax as normal.
________________________________________________________
Video:
School Bus Oxidation Removal (click here)
Notes
Use nitrile or vinyl gloves for hand protection.
Use standard shop eye protection.
Cobra Clean is non-caustic, non-acidic, and biodegradable.
Cobra Clean will not burn skin or clothing, but we recommend using protection due to potential skin sensitivity.
Use in a ventilated area.
Allow equipment to cool before cleaning.
Dispose of sludge and waste water properly.


For more information call (561) 395-1079 or go to our Contact page (click here)