Welcome to the ECO Fuel System Test Results. Here are a few recent Testing Results as well as ones that may interest you. There are many more Reviews and References (click here) than what has been listed on this page.

To satisfy your curiosity and any doubts: below are multiple test results from around the World as well as locally throughout the USA, for more Research and Tests (click here). The ECO Fuel System is CARB Approved*, has a No Risk Guaranty and is BBB A+ Rated (10+ years).

The ECO Fuel System is a proven leading solution to reducing Carbon Pollution/Particulates and Greenhouse Gases (40%-70%+) TODAY!
For a few hundred dollars we do not have to wait until Electric Vehicles are perfected and readily available to reduce Greenhouse Gases. Spread the word.
The ECO Fuel System was throughly investigated before the US Border Patrol/Homeland Security approved installation and ordered the ECO Fuel System (click here).
* We are awaiting an update to our CARB Approval.
Note: The ECO Fuel System does not meet the EPA's Testing Protocols.
The only EPA Requirement for an inline Fuel Filter/Enhancer according to the EPA is draining it prior to disposing of it. Note the ECO can last 20+ years.
To see Who Uses It click here.
Indonesia Test Results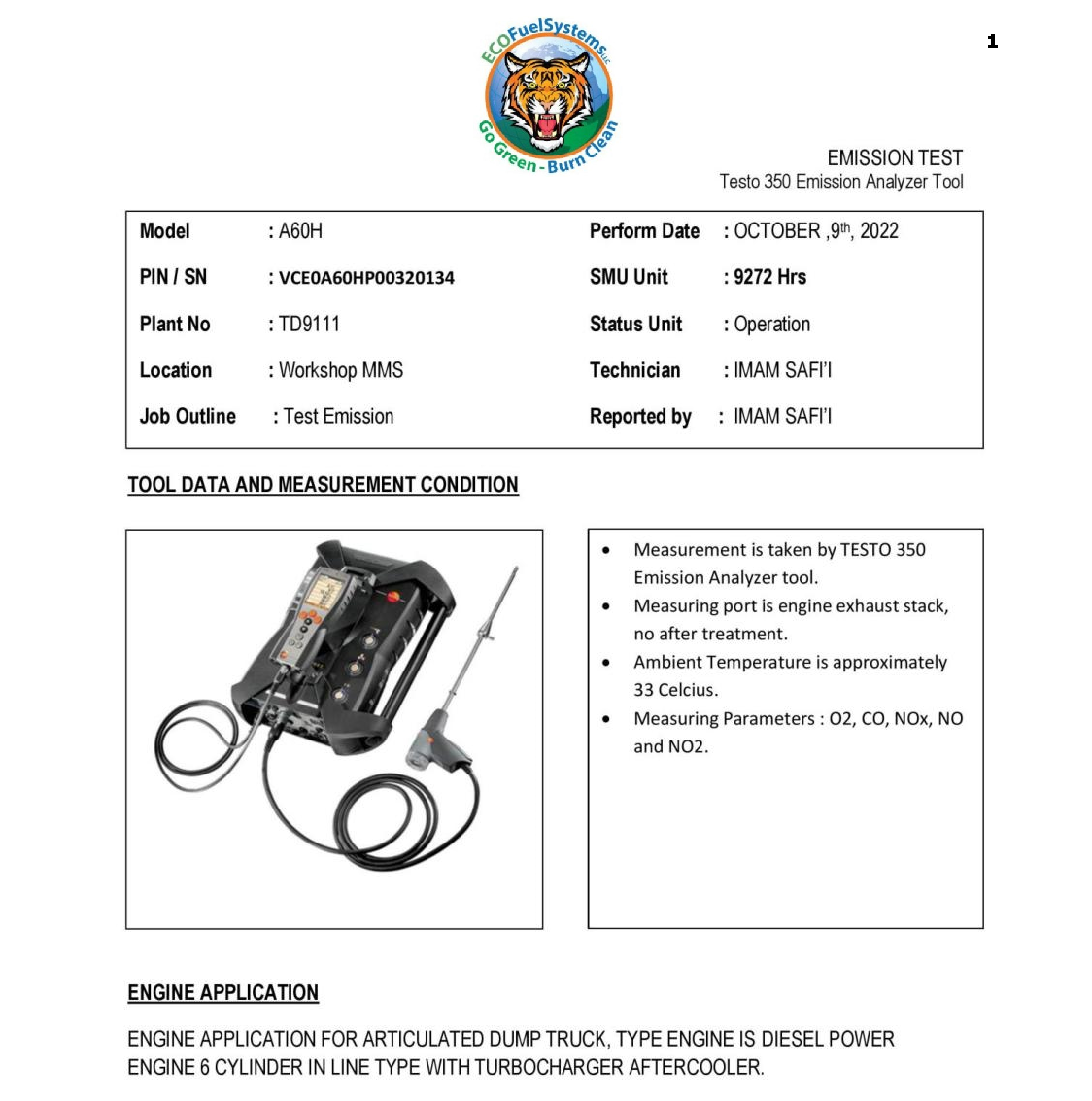 Click here for complete report .PDF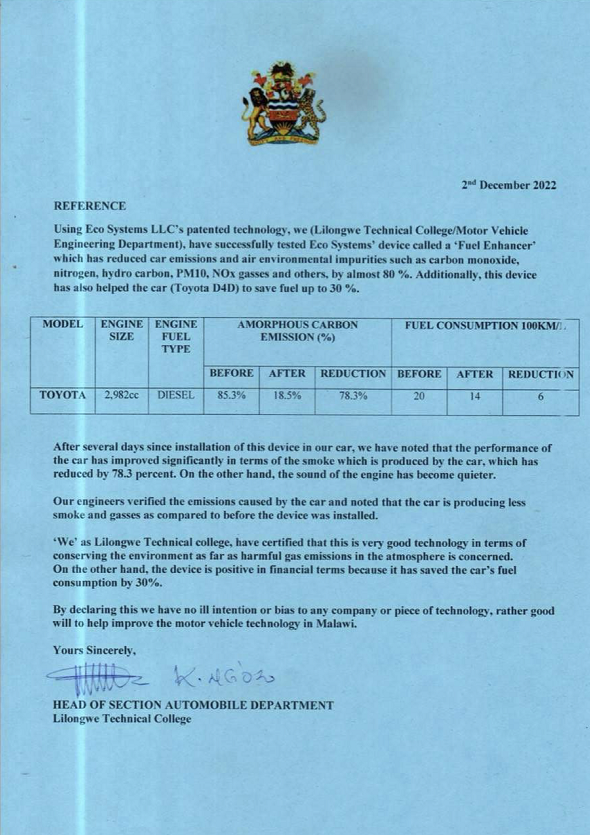 Click here for copy of Malawi Emission Report Letter. PDF
City of San Antonio Waste/Garbage Department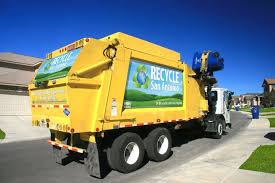 Click here-Average Diesel Regeneration (Particulates) Cycles 72%
MedStar EMS Ambulance
72% Reductions in Particulates/REGEN Cycles
13% Reduction in Fuel Consumption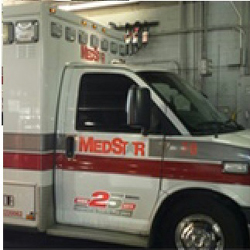 Click here for 20 Vehicle Test Report
Broward County Transit Florida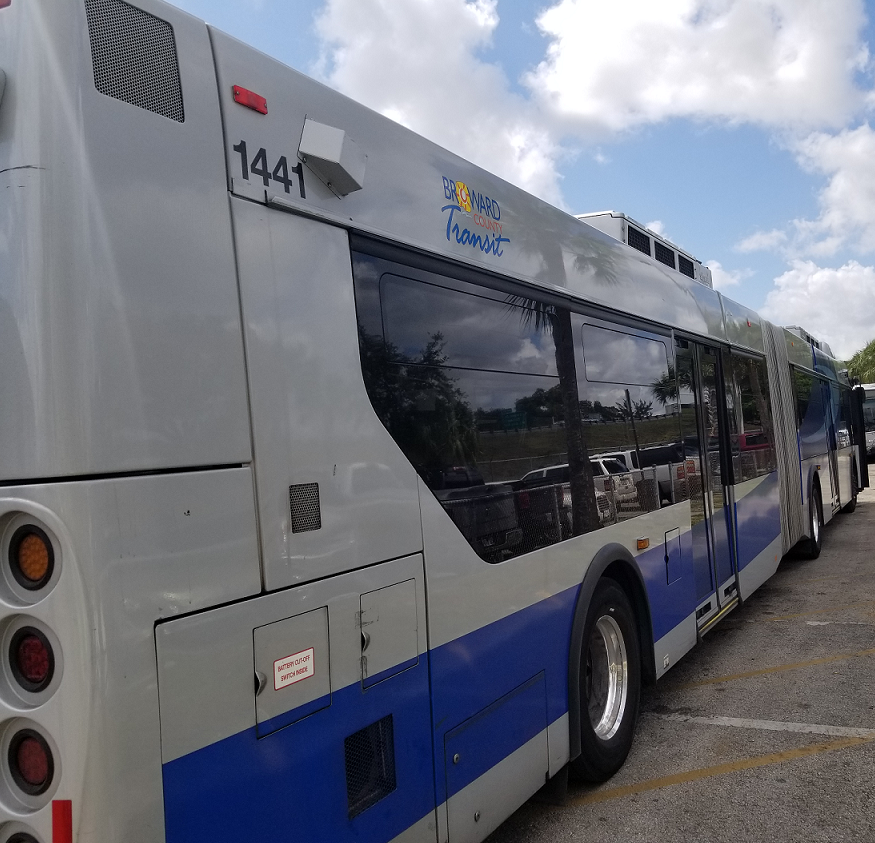 PalmTran Palm Beach County Florida Transit 38%
Reduction in Diesel Regeneration Cycles (Particulates)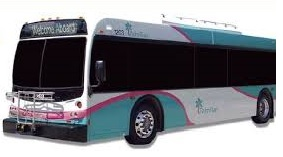 Click here for PalmTran Diesel Regeneration-Particulate Report

Pinellas County Transit PSTA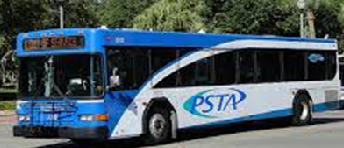 Click here PSTA MPG Report. PDF
Click here PSTA REGEN Report. PDF