ECO Fuel Maximizer Fuel Enhancer - It's Guaranteed (4)
Looking to Reduce Carbon Pollution and Reduce Maintenance & Wasted Fuel?
You've come to the right place!
Would you spend less than $400 to save +/-$3,000/yr?

If you save $100/mo. that's a 100% return in 5 months
ECO Fuel Maximizer fuel Enhancer was designed to reduce Hydrocarbon emissions, and can reduce Diesel Regeneration Cycles. En Español

• Do You Want to reduce Diesel Regeneration 40% to 70%?
• New - Independant Diesel REGEN Report (click here)
72% Reduction in RE-Gens & 13% improvement in Fuel savings
• What is Diesel Regeneration?
• Are you satisfied with your Fuel economy?
• How does the ECO Fuel Enhancer Work? (español)
• Reduce Carbon Pollution (Black Smoke) from your engine?
• What is the cost of an ECO Fuel Enhancer? (español)
• Installed on thousands of School Districts Buses proactive about Pollution and Saving Fuel.
• Guarantee - Warranty (español)

Proven maintenance savings by reducing exhaust particulates (DPF), less maintenance on both REGEN and Diesel Emission Fluids.
Blog click here for the latest updates

Clean Air Initiatives
ECO Systems Fuel Enhancer provides a cleaner burn and reduced harmful emissions. You can do your part, and save fuel at the same time.


KXAN News features police department saving with ECO System
---
---
ECO System Fuel Enhancer
Reduce emissions, including particulates,
and improve your fuel economy
with the ECO System.
How it Works is the official overview
from the inventor, manufacturer, and
manufacturer's representative.
Congressional Recognition for ECO System customers
Congressman Rubén Hinojosa of Texas and many more.
The Eco Fuel System products were designed to reduce
regulated hydrocarbons from the air, and save money.
Our products are proven to be excellent.

The correct ECO for your application
ECO-2 is for engines up to 5L
ECO-4 is for engines up to 400HP
ECO-5 is for engines over 400HP
ECO-7 is for large applications
ECO Systems Fuel Enhancer Presentation
New Presentation Covering all the basics.
ECO Systems Fuel Enhancer Quick Reference
Schools | Police | Govt | Trucks | Boilers | Kits| Test Data | Reviews
School Districts & County Governments
The call to action for School Boards and County Governments is to reduce
pollution. The ECO Systems Fuel Enhancer is being used by several County
& City Governments, on everything from squad cars to heavy equipment,
several school districts have been using them years.
ECO Fuel Systems, LLC
We are a Certified Direct Warehouse Distributor and manufacturer's representative
for ECO Systems Fuel Enhancers. We have been enlisted to help educate the public
and distribute them to those who desire an affordable way to reduce pollution and
save fuel.
If you can't breathe, nothing else matters.






The ECO Fuel Enhancer has been proven and used on over 38,000 School Buses,
municipal vehicles, Tractor Trailers, Boats, Big Rigs and engines of all sizes for
over 14 years.

News Station Reports

Drilling Rig saving 150 gal/day
ECO-5 for large engines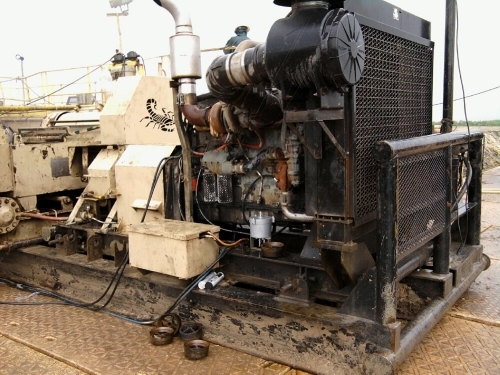 Detroit Diesel on Scorpion drilling rig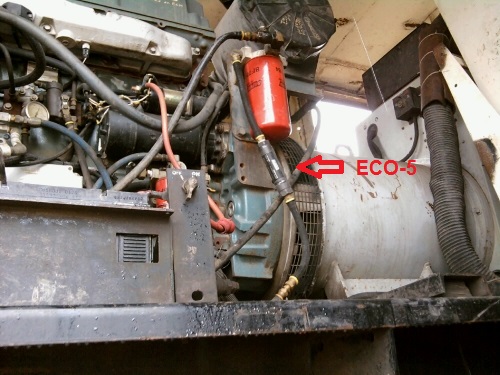 ECO-5 ($450.00) saves 150 gallons per day.
About Our Averages
Our averages are based on Real World Testing by our customers. Commercial
customers, School districts, County government, City government, and
Consumers. This data has been accumulated over the last 9 years. Lab tests
help explain some of the physics of the ECO Systems, we don't go by Lab
Tests, Lab tests can be controlled to give you the numbers you want. We
are a real life company! Our data comes from the data you the customer
gives us. Your vehicles, Your data, Your fuel and Your driving, thus giving
you real life results, and money in the bank, not in the fuel pump.
Drilling Rigs saving 150 gal/day - ECO-5 for large engines
Trucking, Big Rigs saving 6%-15% on fuel - ECO-5 for Large Engines
Marine saving 10%-20% on fuel - ECO-4 for engines < 400HP
Large Generators and Gas Boilers saving +/-10% on fuel
2 models ECO-5 (3/4" line) - ECO-7 (2' line)

Call (866) 374-0002 or Contact Us