Installation Instructions
All ECO products can be easily installed on any engine. It is recommended that you
use a ECO installation quick connect kit to simplify your install(s). The ECO can be
installed anywhere between the fuel filter and the engine fuel intake (injectors).
Links:
The ECO System® for your Application
ECO-2 for engines up to 5 liters
ECO-4 for engines over 5 liters and up to 400 HP
ECO-5 for engines over 400 HP
ECO-7 for Large applications Diesel & Natural Gas
(fuel lines .75, 1.5 inches in diameter
Listed below are the most common installation applications.
Coach Bus - Truck - Auto installations - Simple and Easy!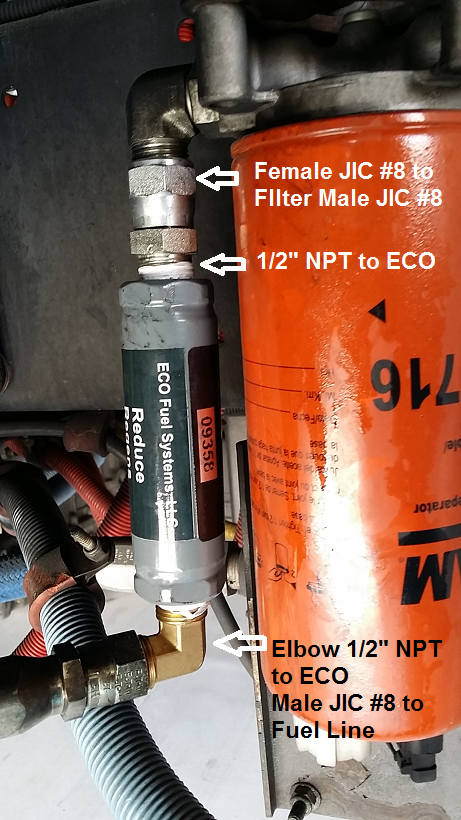 Remove JIC fitting from Fuel Filter or Water Seperator and install ECO unit
as shown above. Installations may require JIC 8 or JIC 10 fittings.
Water SEPARATOR Installations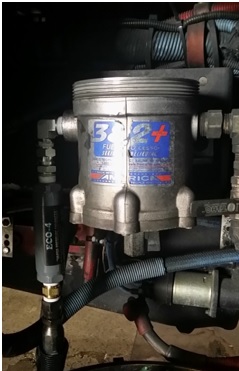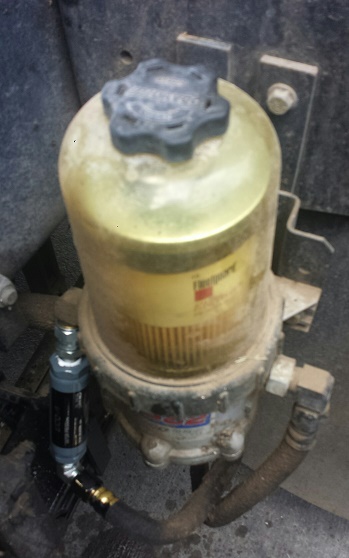 Installation Information .pdf (click here)
ECO #4 installation on a 2017 Dodge RAM
ECO #4 on a Cummins 6.7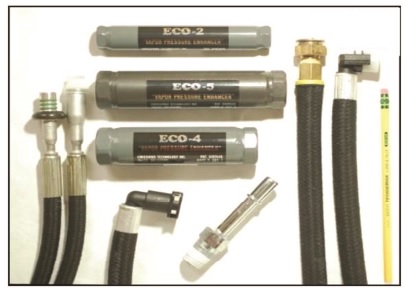 Detailed Photos of Installations & Kits Printable PDF (click here)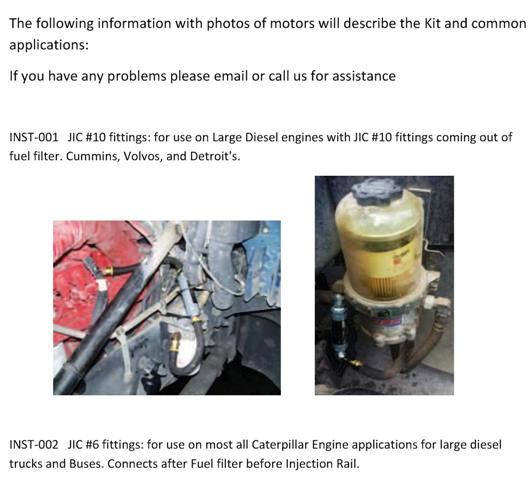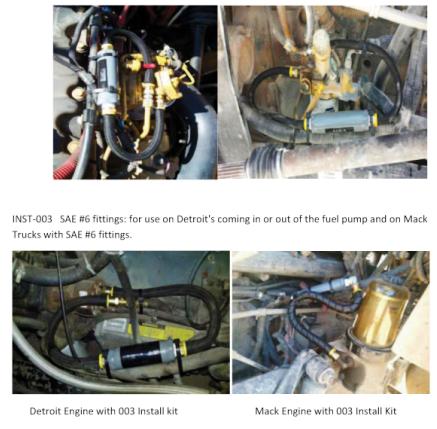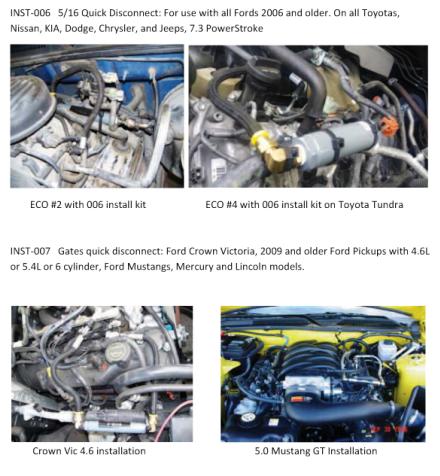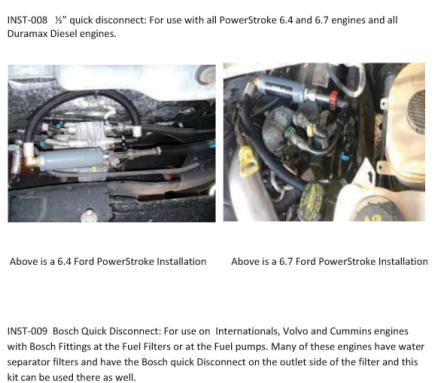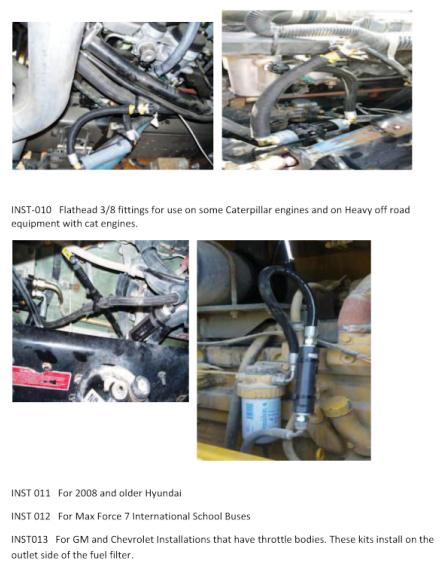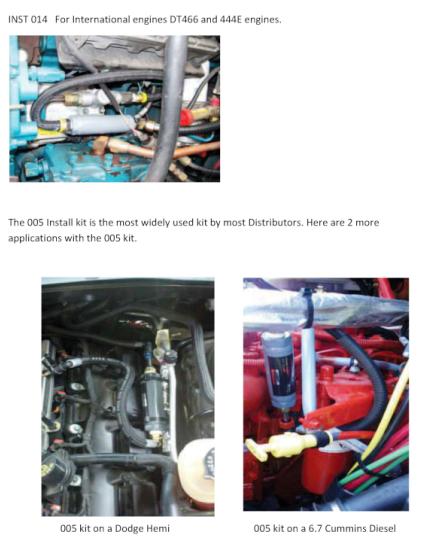 Click here for an easy to read printable .pdf